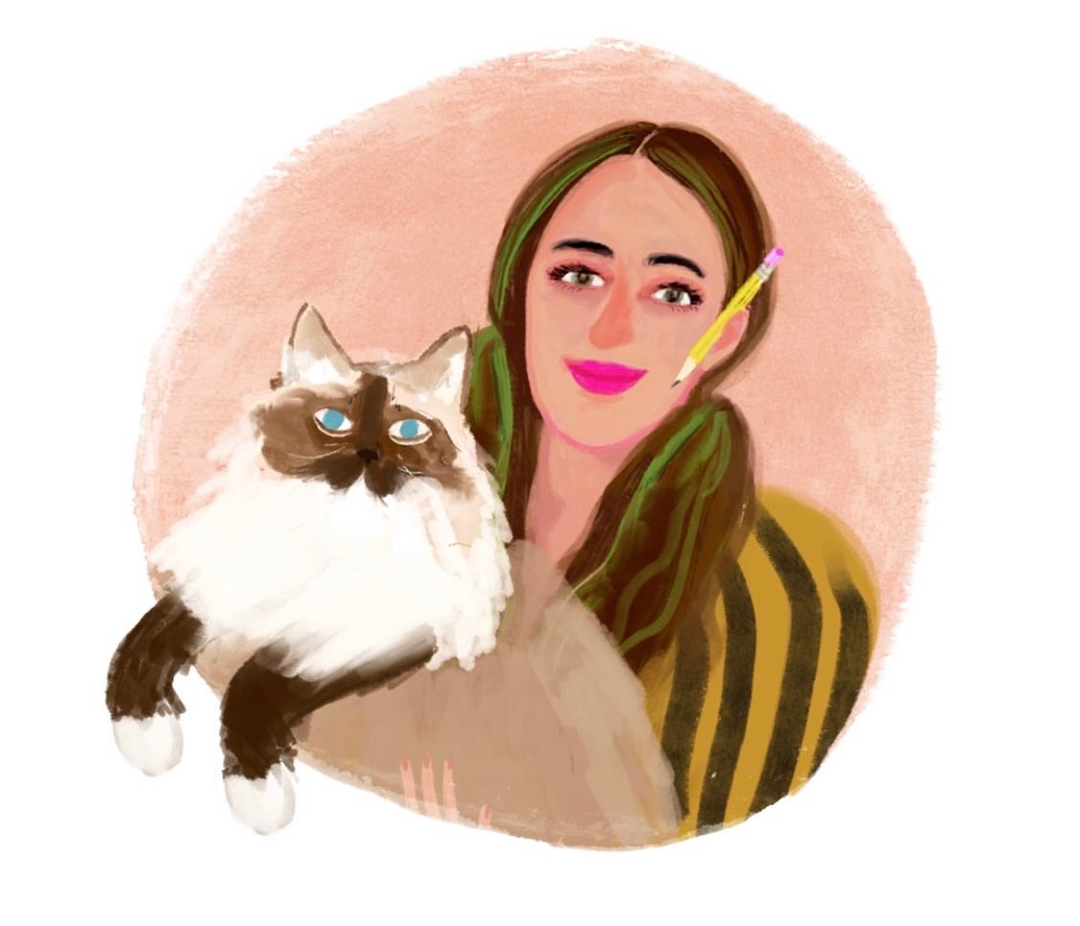 Andrea Sparacio
/ spa-rah-chee-oh /
Andrea is an artist, illustrator, and short-form animator. Her illustrations have been featured in campaigns for TV shows such as IFC's Portlandia Season 8, BBC's Doctor Who Season 9, and on-air cake drawings for Food Network baking shows. She has illustrated The Zombie Autopsies: Secret Notebooks from the Apocalypse, a horror fiction book published by Hachette Book Group, The Gender Cards, and World-Changing Women Note Card set with NARAL Pro-Choice America. When she's not freelancing for clients, she's working on animated shorts such as Nosferatu: A Lifetime of Horror, and an upcoming collaboration Mistletoe Bough (The Skeleton Bride).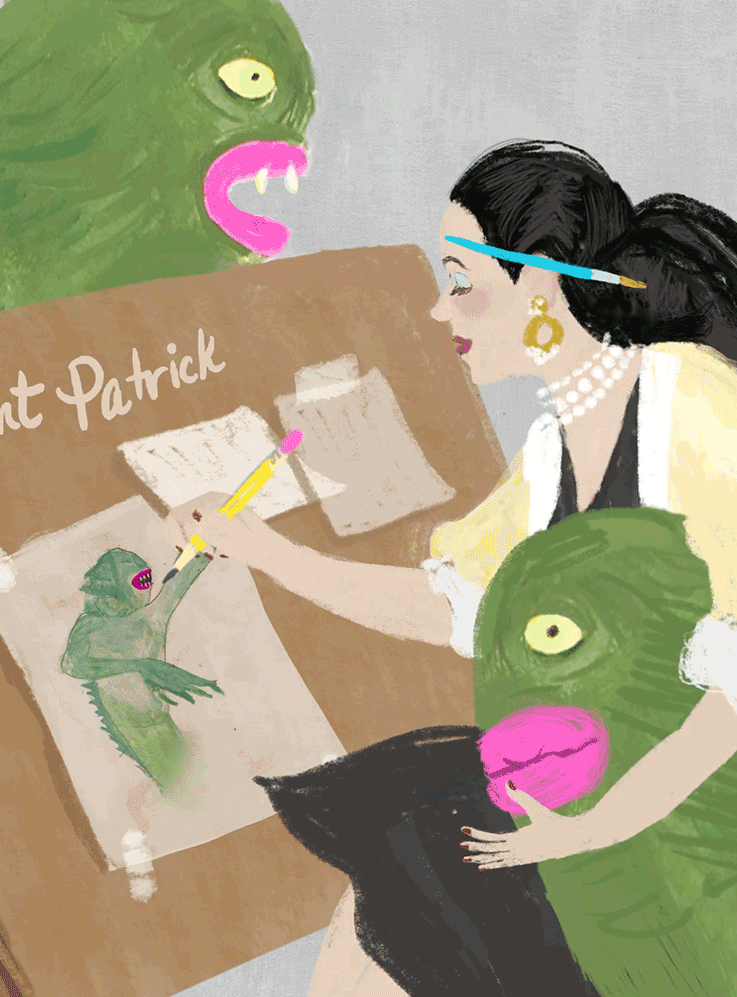 Clients
Food Network, NARAL Pro-Choice America, Apartment Therapy, Grand Central Publishing, Lenny Letter, BBC America Doctor Who, IFC Portlandia, Laurent-Perrier Champagne, Harper's Bazaar, Vogue Pattern Magazine, Housing Works, Tablet Magazine, PBS Idea Channel, and more!
Here's Why Perfectionism Can Hinder Creativity and How You Can Beat It,
Skillshare, 2020
9 Networking Tips for Illustrators,
Skillshare, 2020
Pro-Choice Group Introduces a Literal Way to Play the Gender Card
Cosmopolitan, 2016
Deal Me In! Illustrated "Gender Cards" of Trailblazing American Women
Brown Paper Bag, 2016
Insta Files Friday: Dope Illustrators
NYLON
, 2015
29 Awesome Illustrators You Should Follow On Instagram, Buzzfeed, 2014
In the Beginning:
Nosferatu
Things Took A Turn, 2019
Creator Q&A
Once Upon a Time: 
The Goose Girl
Things Took A Turn, 2018
Creator Q&A
Dream to Work With
"Andrea was a dream to work with. She did several illustrations for the bookstore; in every instance she delivered on time—or early!—was responsive to feedback and change requests, and, of course, produced amazing work. I would enthusiastically and highly recommend her to anyone, and hope to work with her more in the future."
Gorgeously Macabre
"Gorgeously macabre anatomical illustrations by Andrea Sparacio from the new book The Zombie Autopsies. Better know the inner workings of the undead!"
Approachable & Humorous
"When Andrea came to speak to my Explorations in the Arts class at Hunter College about her life and work as an artist, she used creative, interactive technology to show the students the various types of work she is able to do in her profession. It was inspirational for these young people thinking about entering the workforce to become potential artists, illustrators, and graphic designers. She was approachable, humorous, and accessible-- so much so that students stayed later after class just to get the chance to ask her more questions and gain more information. The students really felt like they gained valuable information about what life as a working illustrator was like in the real world from Andrea."
Outstanding Artistic Collaborator
"Andrea's exquisite attention to detail coupled with her unparalleled ability to put into drawings what I saw in my own mind's eye made her an outstanding artistic collaborator and a potent creative force. Without her careful work, I wouldn't have had a novel. It's that simple."
Beautiful Work
"Andrea is a rare find – a collaborative, friendly and professional illustrator who puts everything into her beautiful work. Her art speaks for itself – it's unique and evocative, highly stylized yet adaptable to the specific needs of the project. Her work ethic is exemplary, and she has consistently over-delivered."
Elegant Chaos
"Andrea's work is elegant chaos. It's raw and human, yet very clearly sophisticated. It's an extremely difficult balance to strike, but she seems to do it with ease."